The first 100% Oak folding 150cm counter!
Le comptoir 150 est une structure pliable en bois de hêtre avec une finition vernis Nature, he guarantees durability and esthétique .
Concue en France , cette structure est produced in Union Européenne a partir de bois provenant de forêts gérées durablement.
Soucieux de notre avenir, NaturalDisplay® s'efforce de limiter au maximum l'use de matières non recyclables dans ses produits.
Why choose a Natural Display model?
By choosing a model from the Natural Display range, recognizable by its pyrographed logo, you are guaranteed an eco-responsible European manufacturing where each step and each material has been checked and validated by our design office.
Our models are unique, exclusive and registered with the European Union Office for Intellectual Property.
We have put quality and ecology at the heart of our mission to offer you reliable, durable products that respect the world of tomorrow.
How to make the visuals suitable for counter 150
Visual fastening system by rod
A fabric fastening system by rod is integrated into the front face and both sides of the structure. The canvas is tensioned quickly, without tools and the integration is perfect.
Production templates for visual files and a product sheet are available at the bottom of the page.
Model registered with EUIPO under number 007981667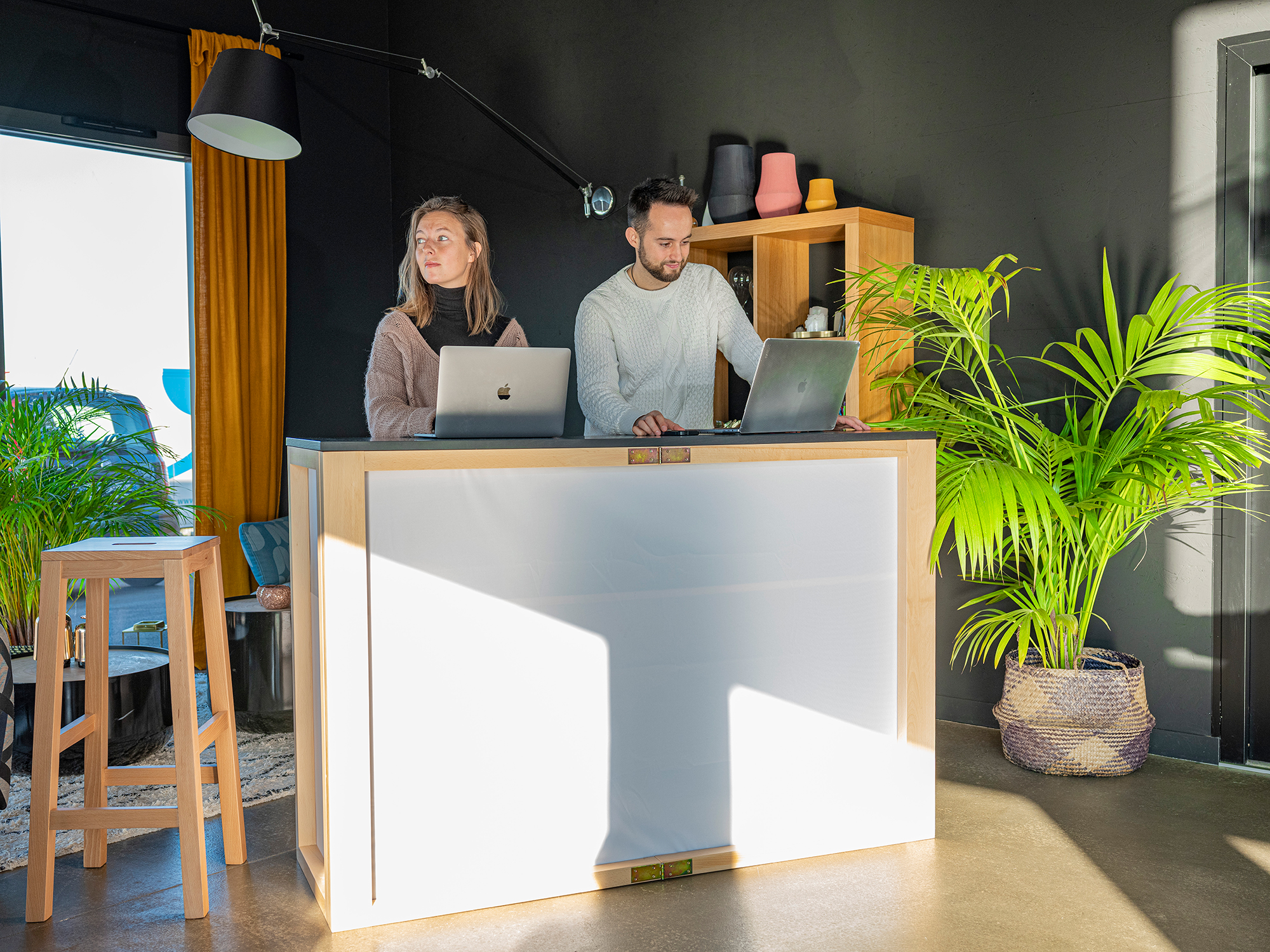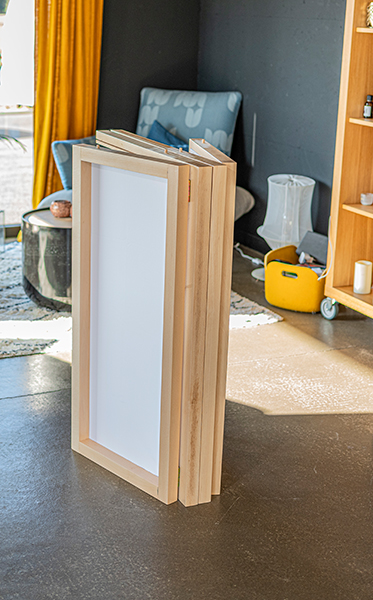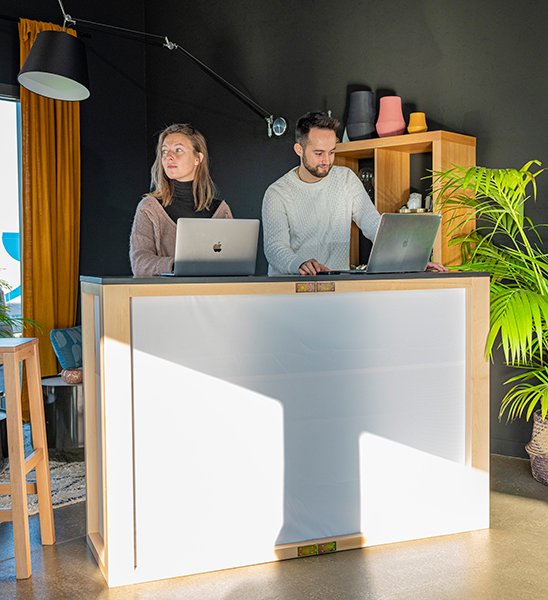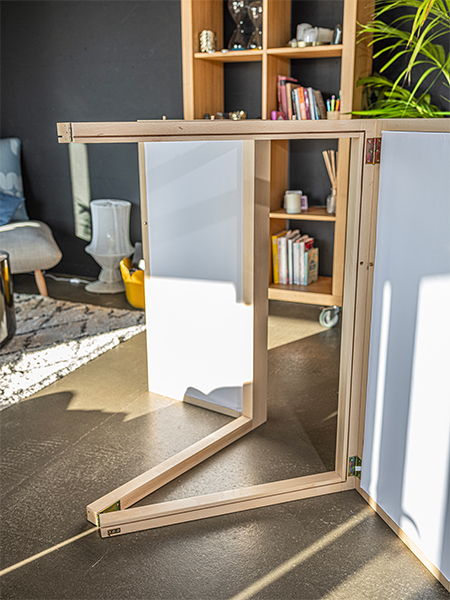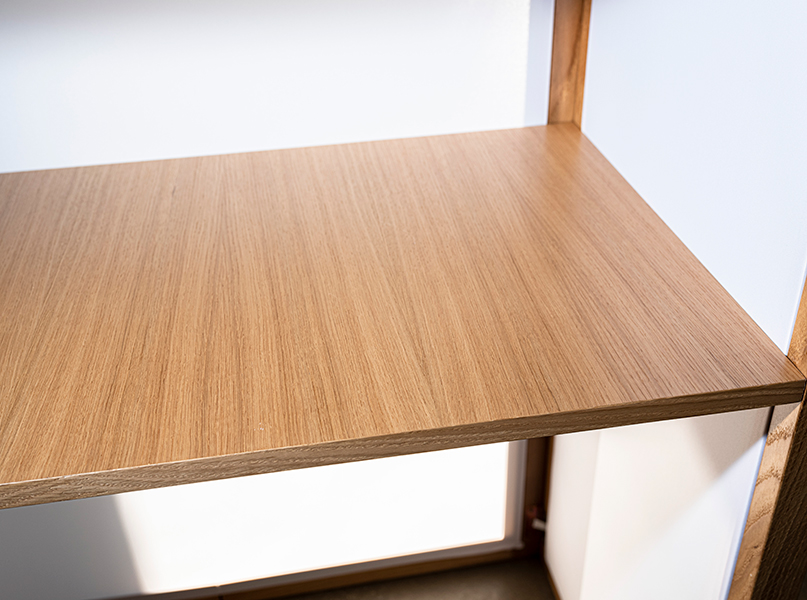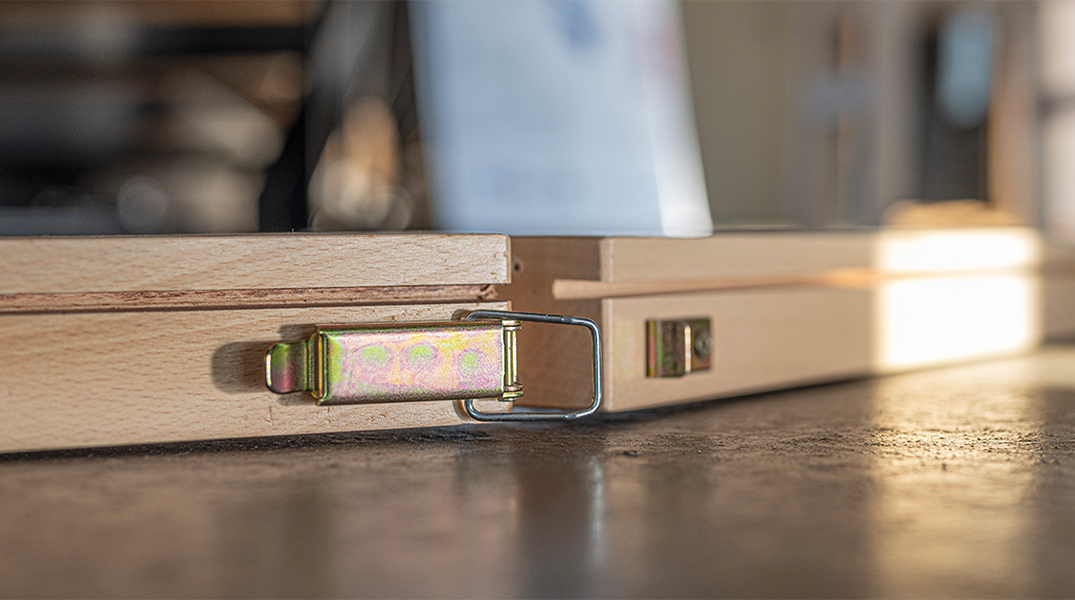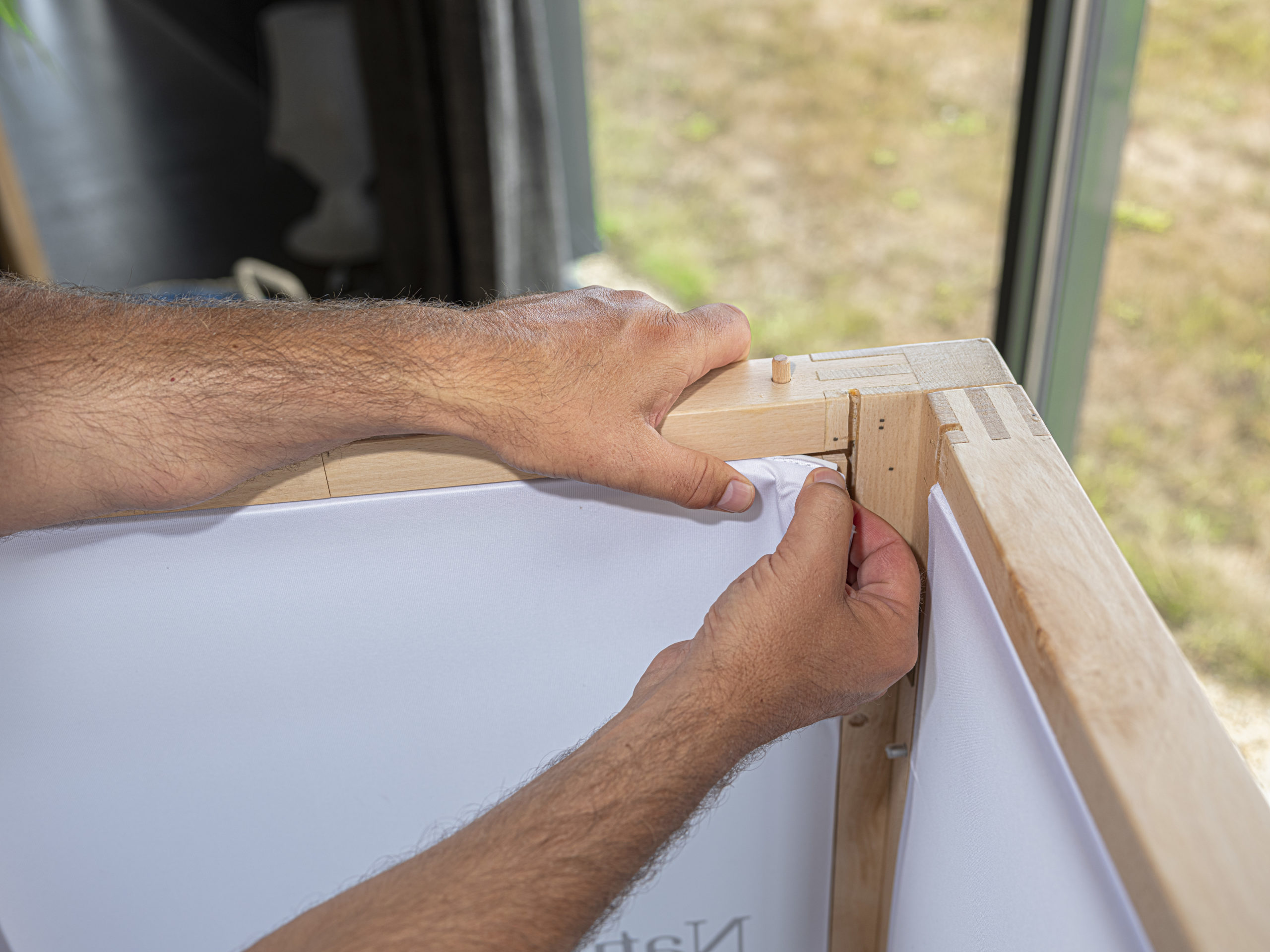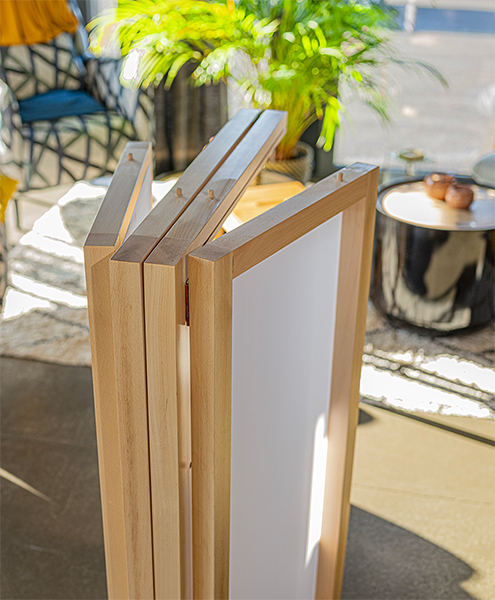 Folded product
H 100 x W 19 x D 75 cm
Unfolded product
H 102 x W 150 x D 50 cm
Central melamine shelf
Thickness 2cm, natural color
Position at 65cm height from the floor
Front : H92 x L132 cm
Side : H92 x L37,5 cm