The eco responsible display!
The Lancelot Easel is a wooden structure accommodating a 70x180cm canvas with a folding support foot.
Designed in France , this structure is produced in the European Union from wood from sustainably managed forests.
Concerned about our future, NaturalDisplay® strives to limit as much as possible the use of non-recyclable materials in its products.
How to make the visuals suitable for Lancelot Easel
Visual fastening system by rod
A fabric fastening system by rod is integrated into the structure. The web is tensioned quickly, without tools and the integration is perfect.
Model registered with EUIPO under number 008486500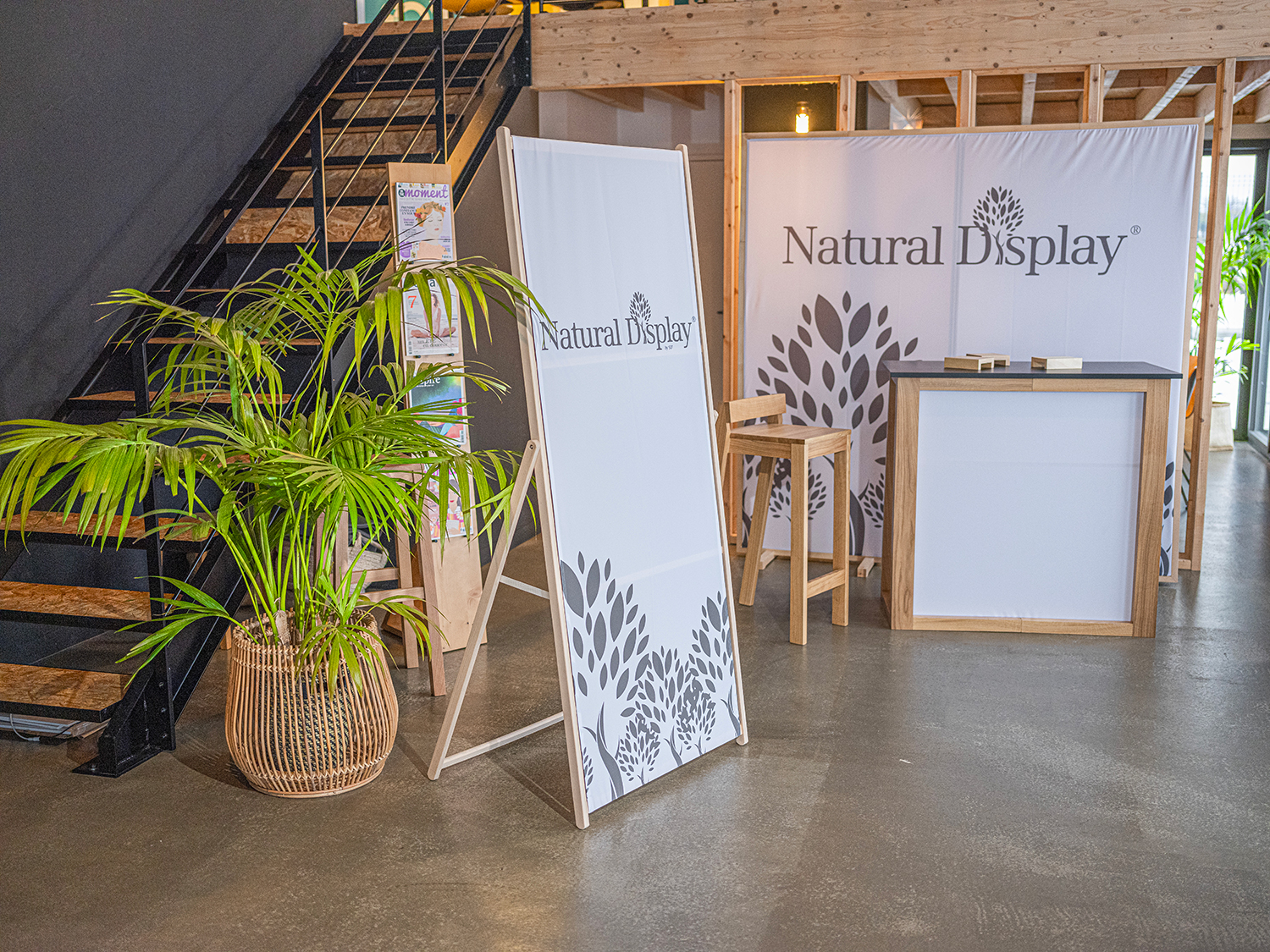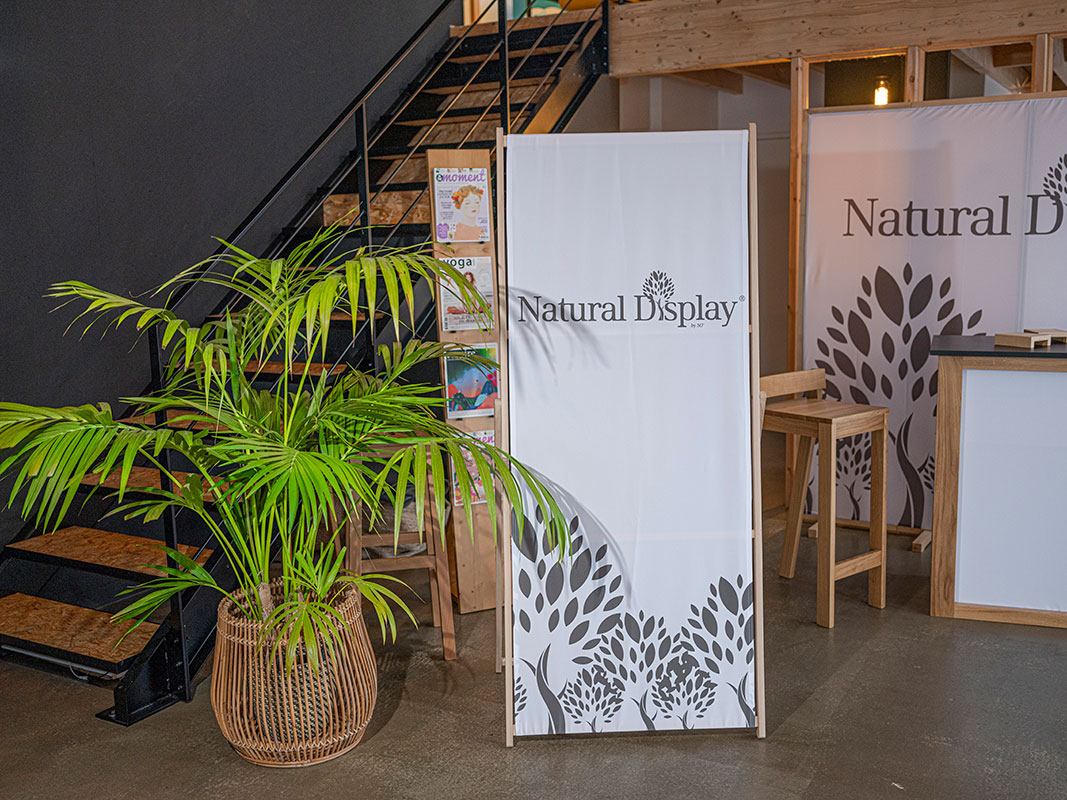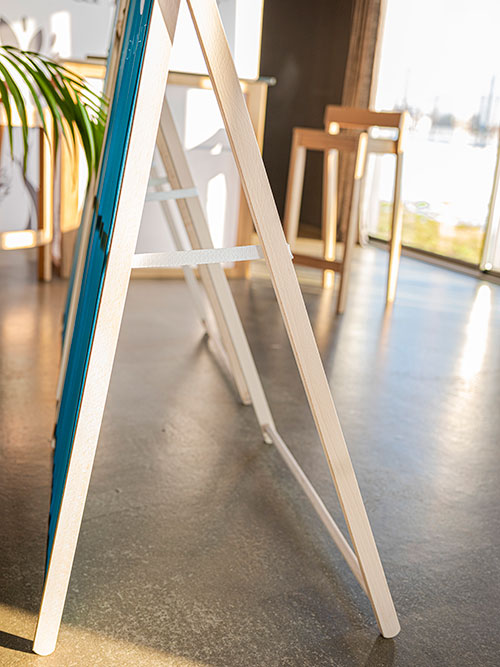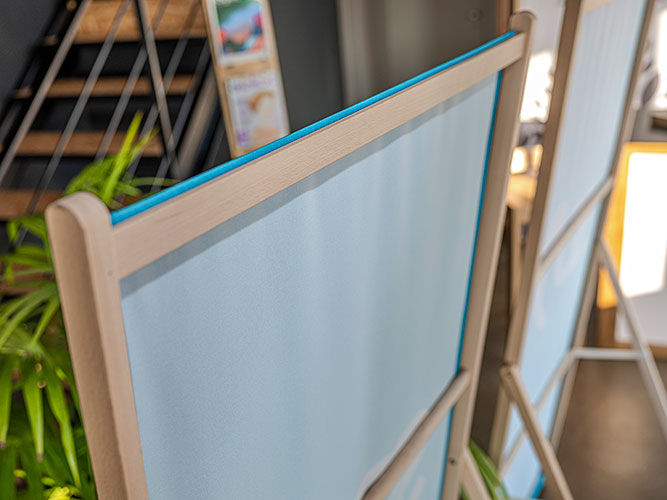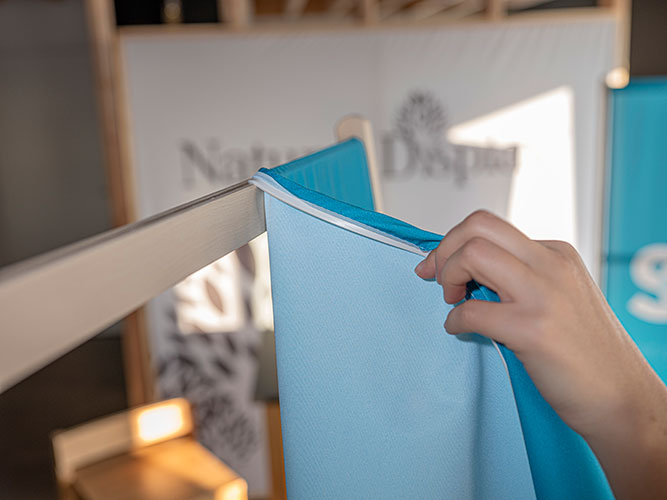 Unfolded product
H 180 x W 79 x D 57 cm
Folded product
H 187 x W 79 x D 3 cm
Product packaged in individual carton format 189 x 81 x 8 cm.