Eco responsible wooden divider!
The divider is a foldable wooden structure.
Designed in France , this structure is produced in the European Union from wood from sustainably managed forests.
Concerned about our future, NaturalDisplay® strives to limit as much as possible the use of non-recyclable materials in its products.
How to make the visuals suitable for separator
Visual fastening system by rod
A fabric fastening system by rod is integrated into the structure. The web is tensioned quickly, without tools and the integration is perfect.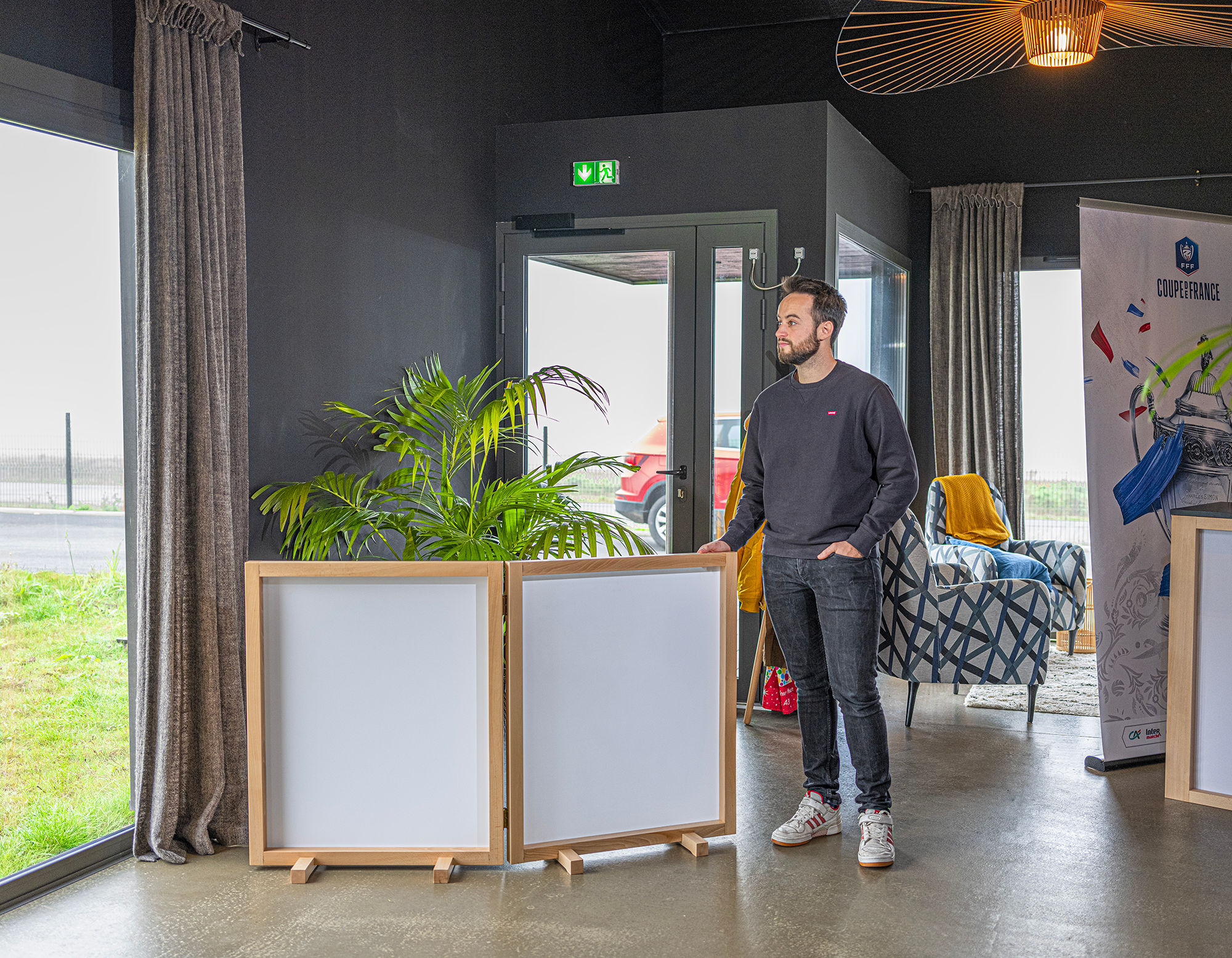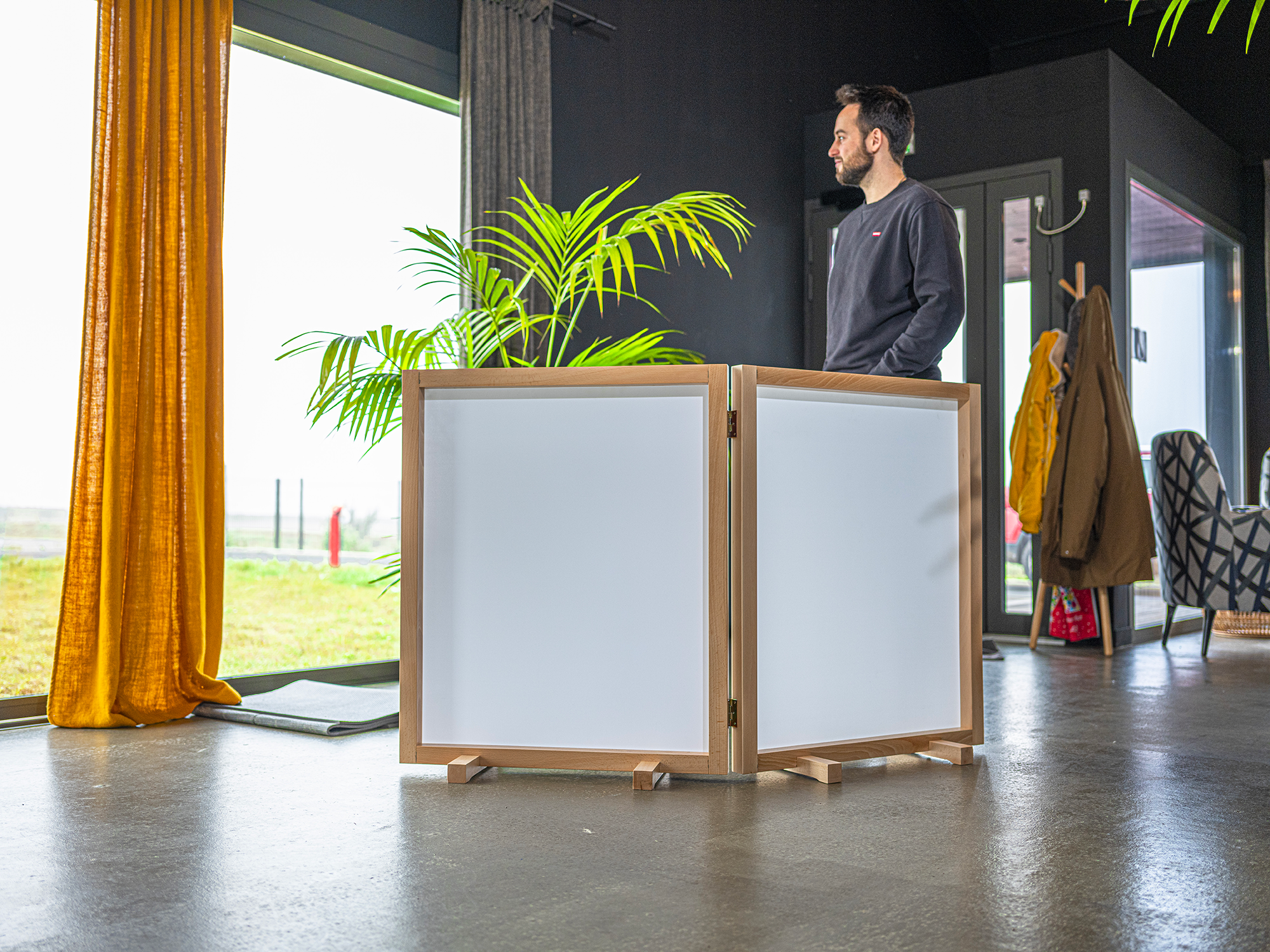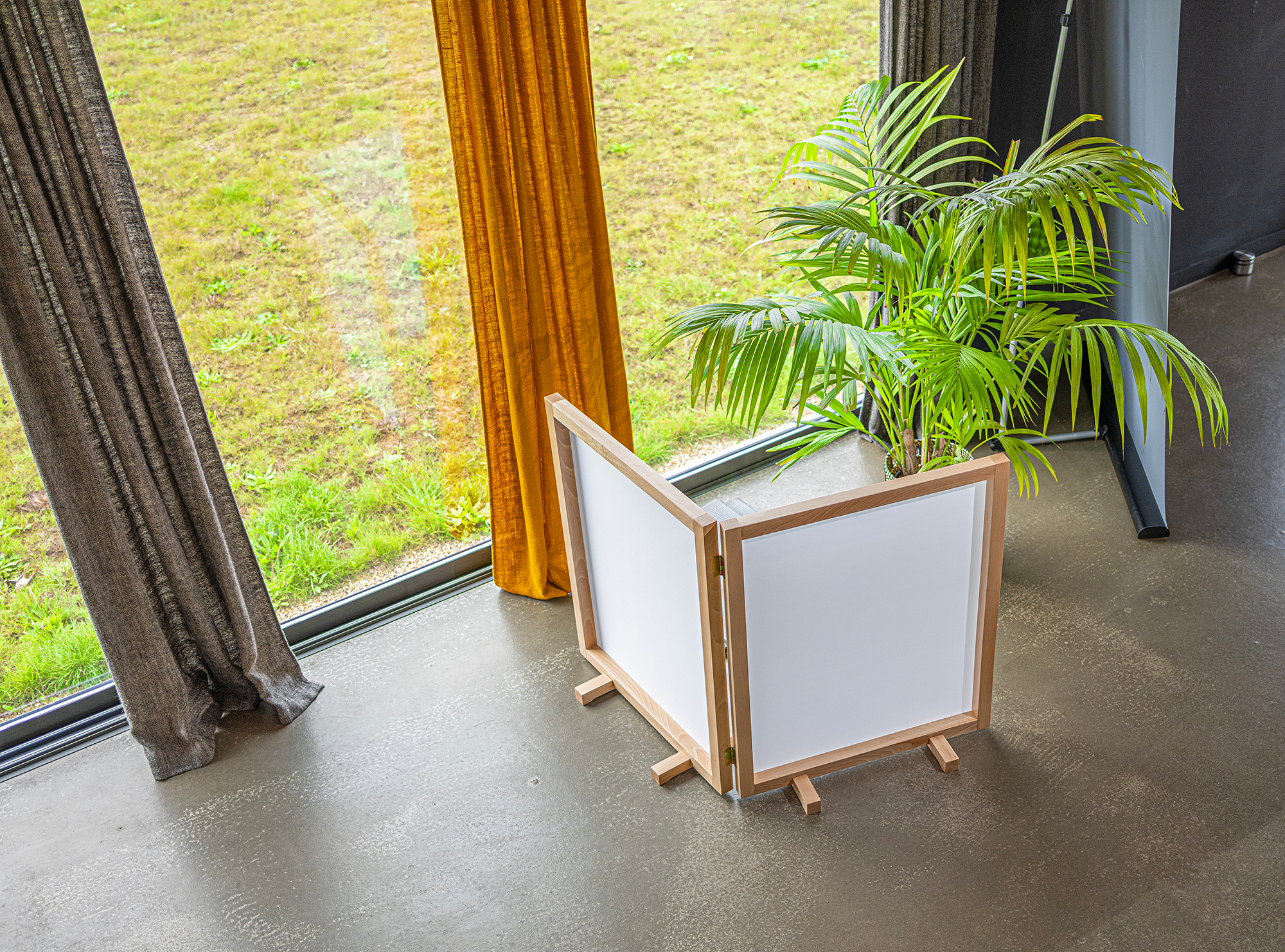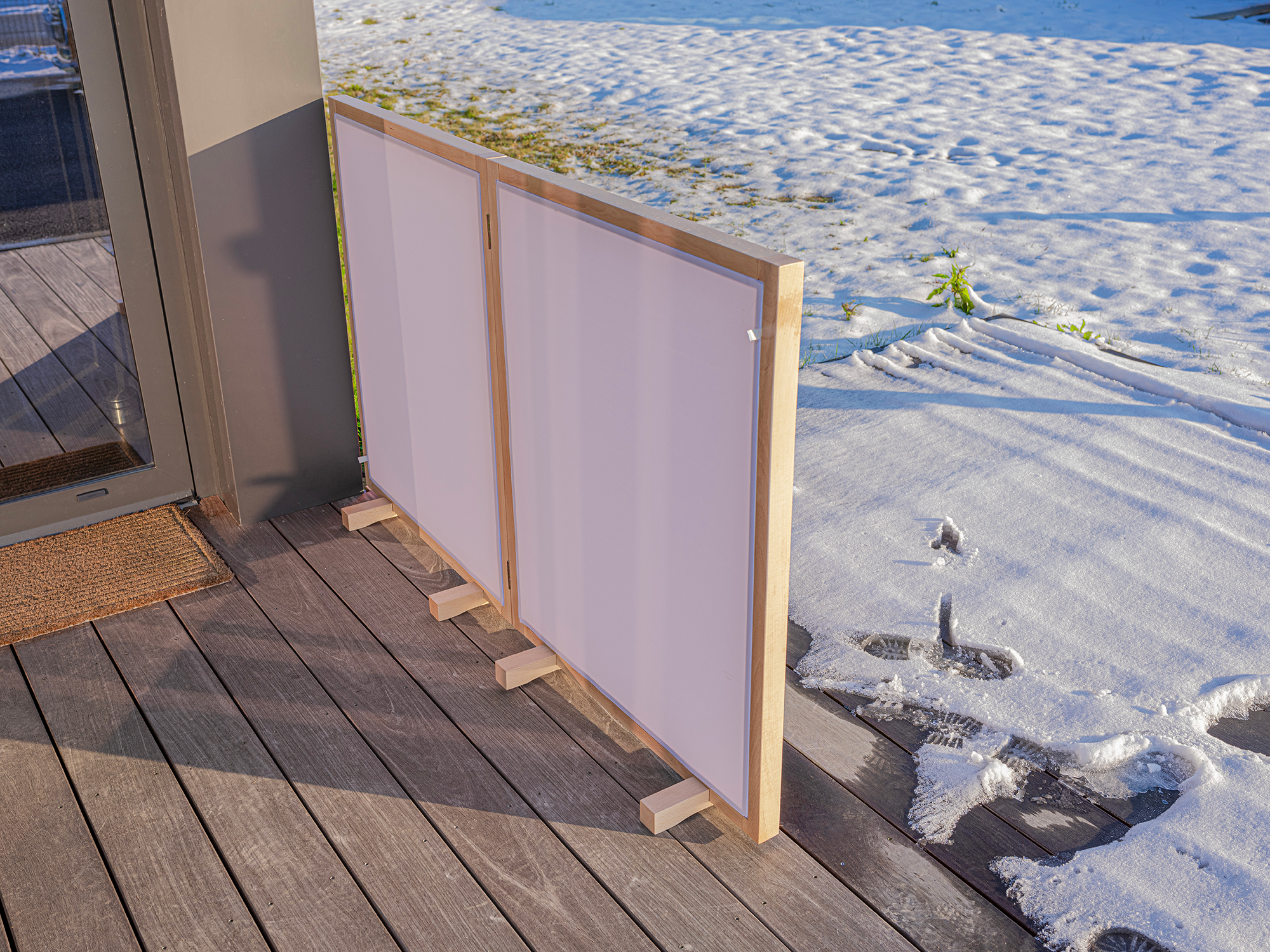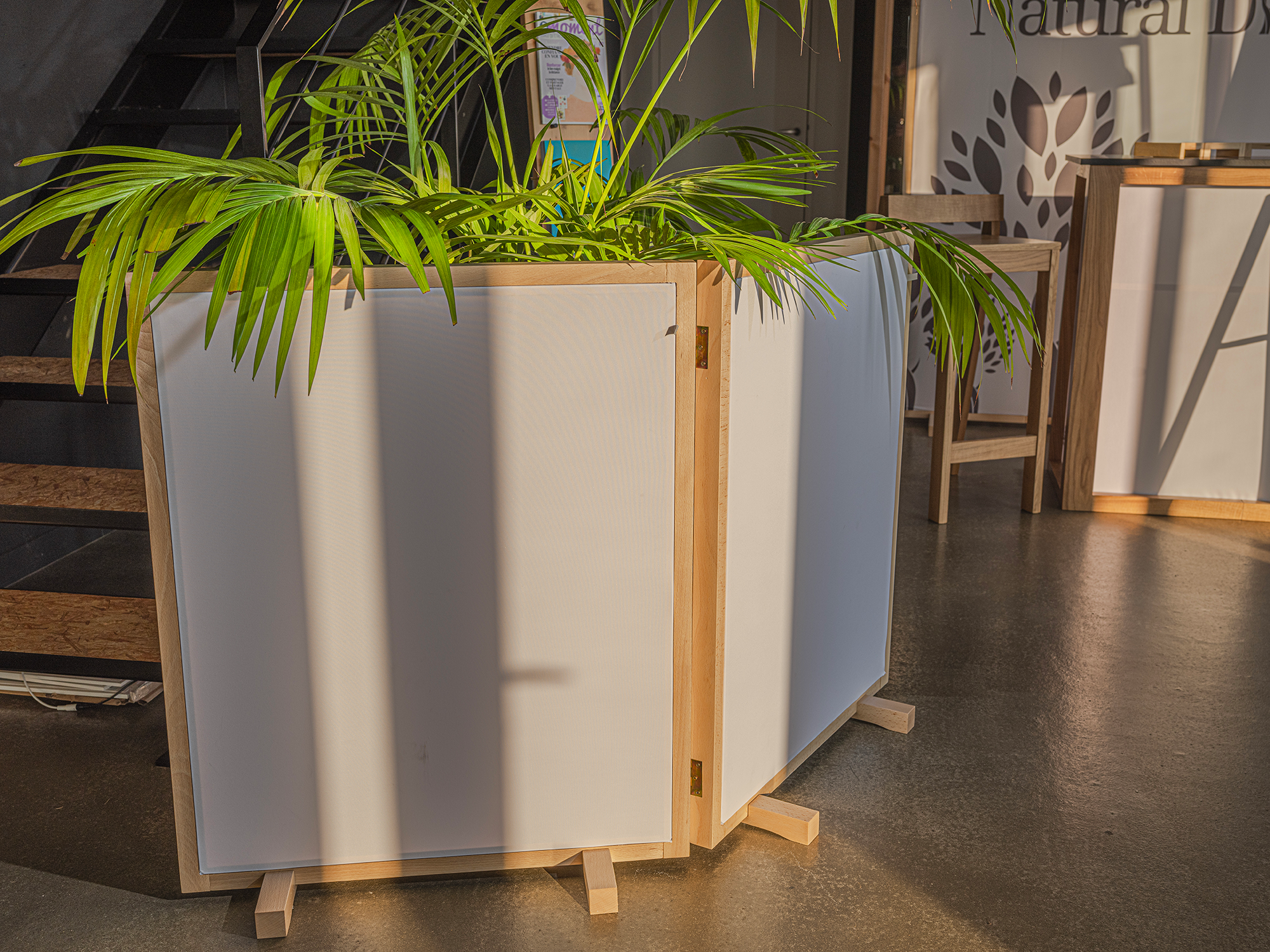 Unfolded product
H 92 x W 150 x D 4 cm
Folded product
H 92 x W 75 x D 8 cm
Product packaged in individual boxes.